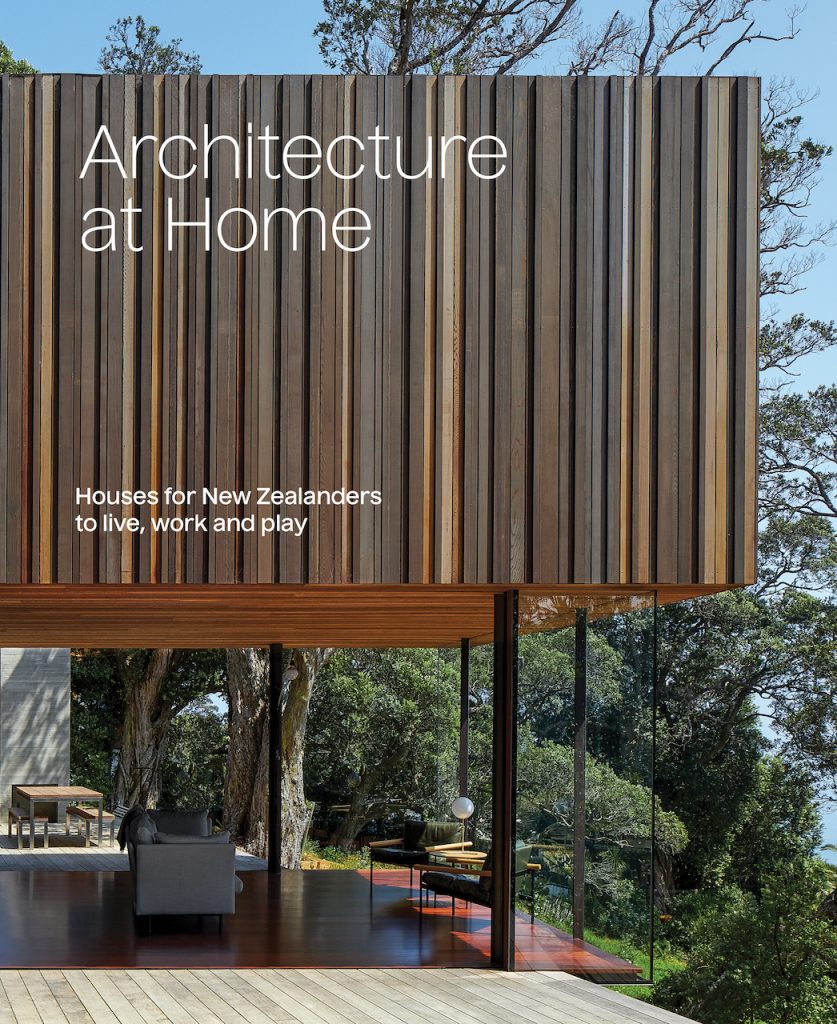 Showcasing a stunning selection of award-winning architect-designed houses from recent years, Architecture at Home explores a broad range of living environments in diverse locations. Permanent homes and occasional retreats, small houses on compact urban sites and larger ones in remote landscapes, new builds and extensive alterations are captured by New Zealand's leading architectural photographers and written about in a thought-provoking way. These innovative and expressive homes celebrate the role of good design in shaping the way we live, work and play.
Hardback, 288 pages, 250+ images, RRP $80.
For international orders, email info@pointpublishing.co.nz
'Architecture at Home charts diverse design territory, ranging from big to small,
urban to bush, mountain to sea .' — Rebecca Barry Hill, VIVA
'A testament to the incredible talent that exists in our architectural community.'
— Sharon Newey, NZ House & Garden
'A beautifully presented snapshot of the best domestic architecture New Zealand has to offer.' — Jenny Nicholls, Waiheke Weekender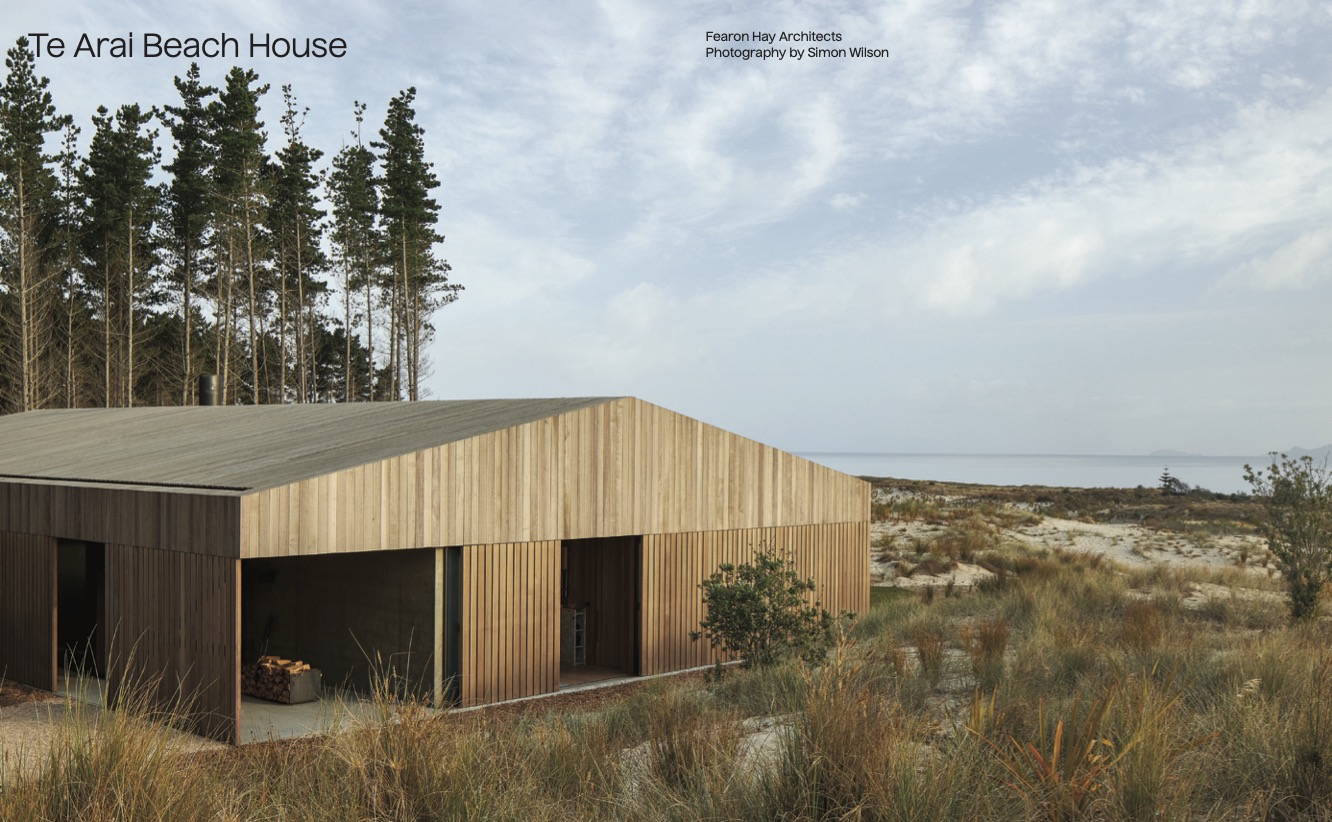 ---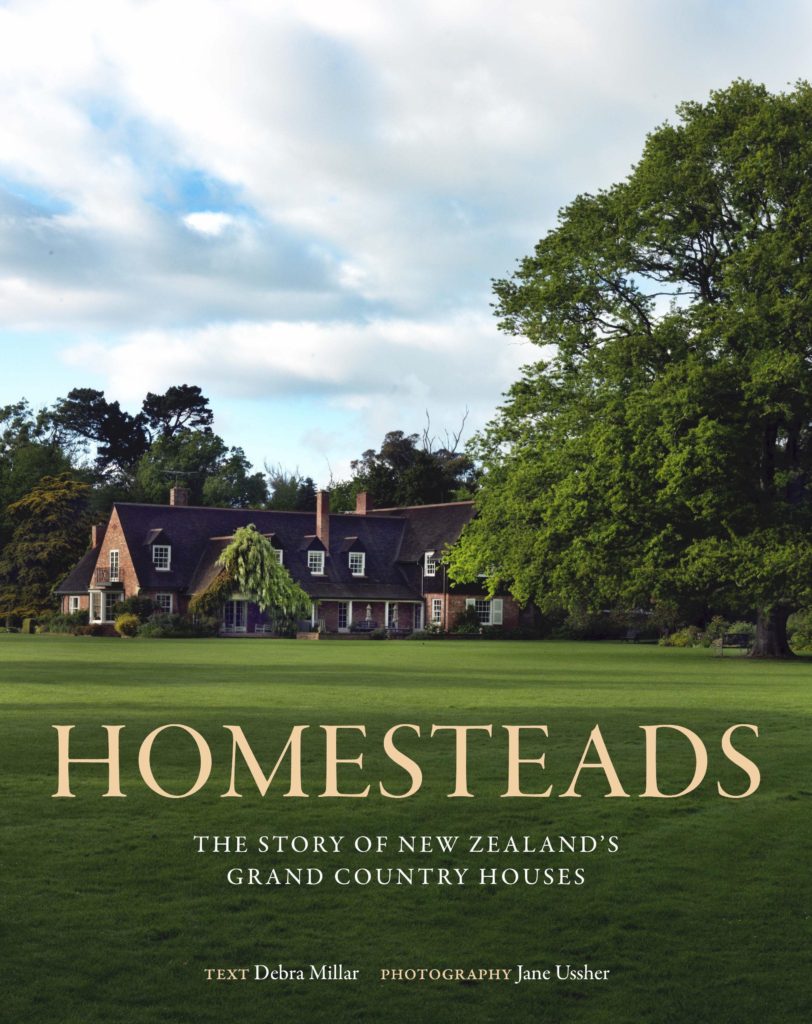 Homesteads shares a remarkable legacy of this country's rural heritage. These houses are among some of the country's most iconic, many of them surrounded by spectacular gardens, and all still lived in today. Jane Ussher's evocative photographs capture the unique character and architectural diversity of each homestead, while Debra Millar explores the stories that have shaped these rural properties through generations. This landmark book showcases an extraordinary range of architecture, interiors and gardens, and entwines the past with the present day.

Hardback, 272 pages, 200+ images. RRP $75.
'The book depicts the houses so meticulously within its text and photographs that you feel as if you have visited each one.' — Heritage New Zealand magazine
'An exquisite addition to any coffee table.' — Latitude magazine
'Homesteads has shown me that there are beautiful historical homesteads waiting to be discovered in New Zealand. It is time to stop dreaming about England, this is a great time to explore our own backyard.' — NZ Booklovers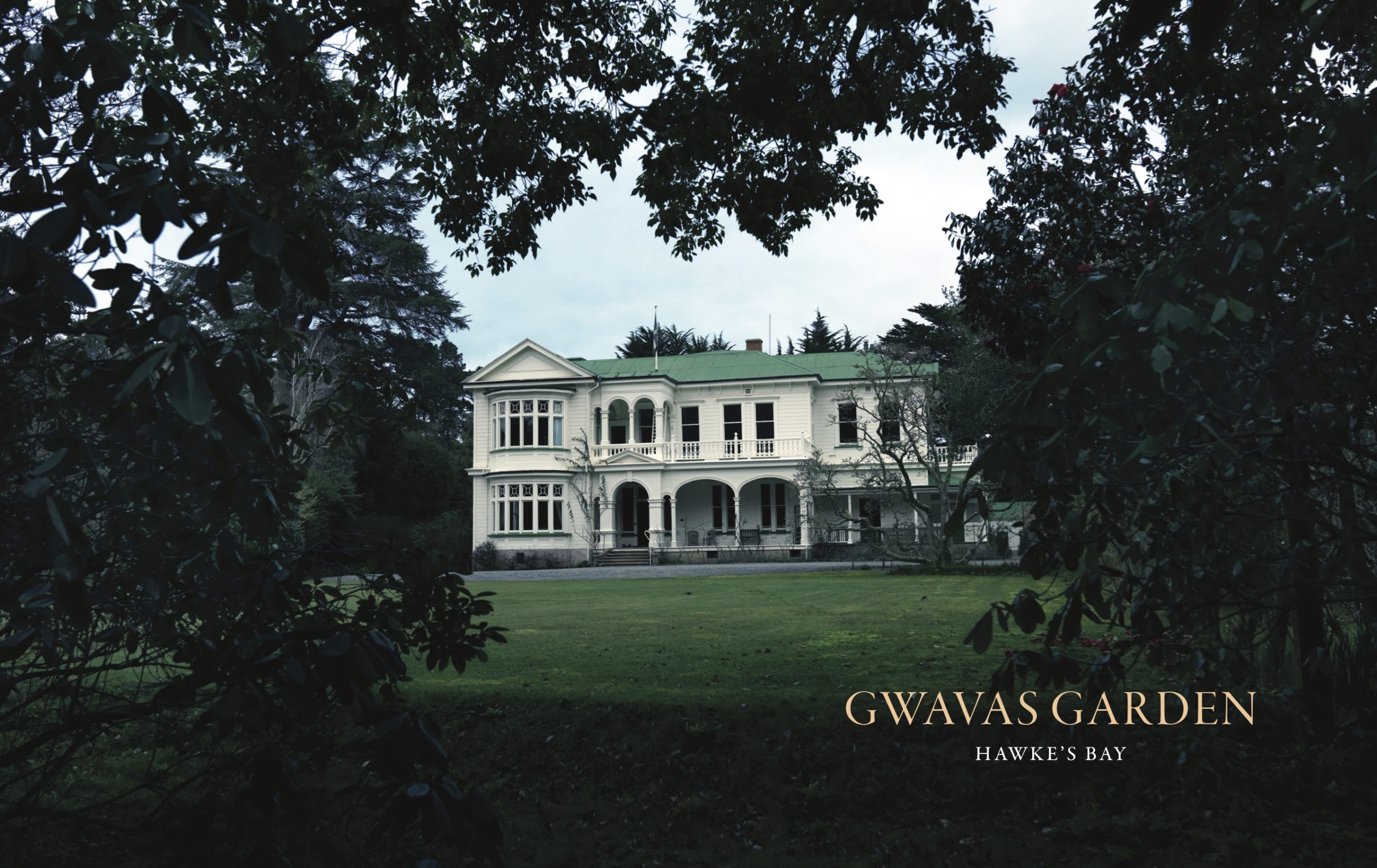 ---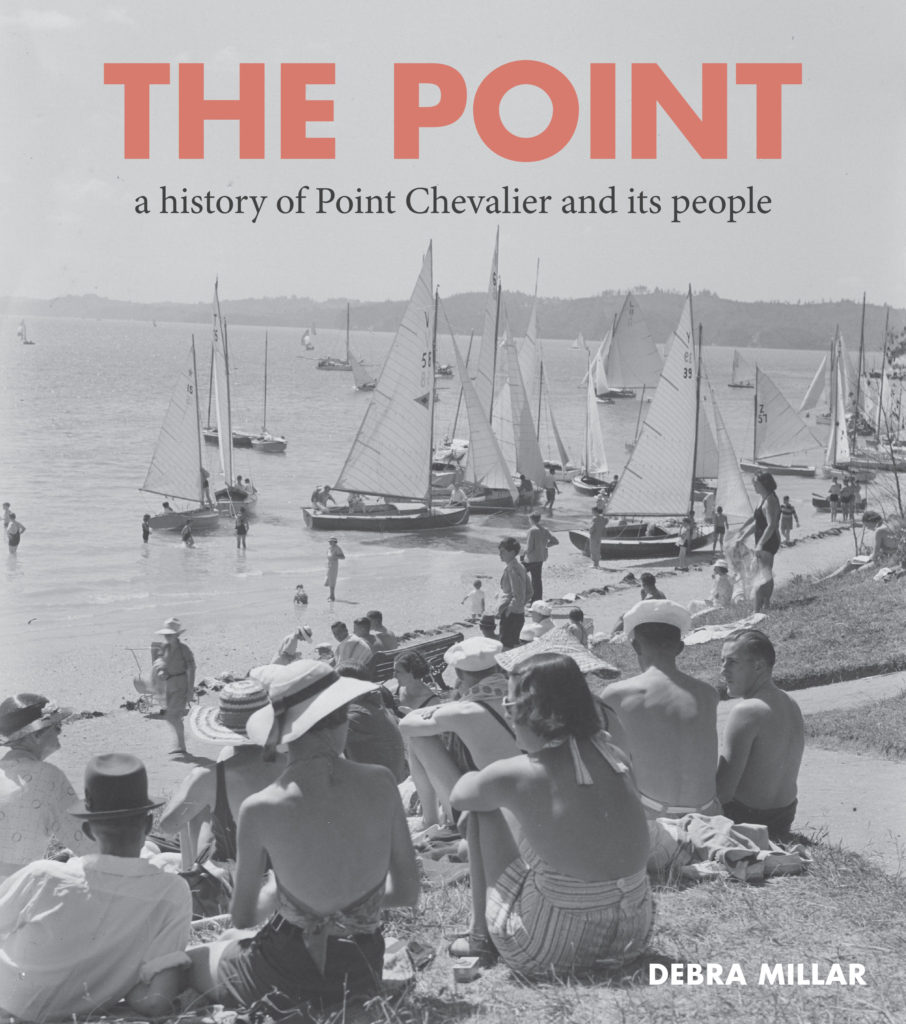 This comprehensive history brings to life the people and places that have shaped Point Chevalier since the 1860s. Generously illustrated with archival imagery as well as contemporary photographs that capture the area's enduring sense of community, The Point offers a unique insight into the evolution of this popular Auckland suburb and the historic features that remain today.

Soft cover, 240 pages, 250+ images. RRP $30.
'The writing is exemplary and just the right amount, the choice of visual material judicious and attractive, and the layout stunning.' — Helen Pearce, Point Chevalier Times
---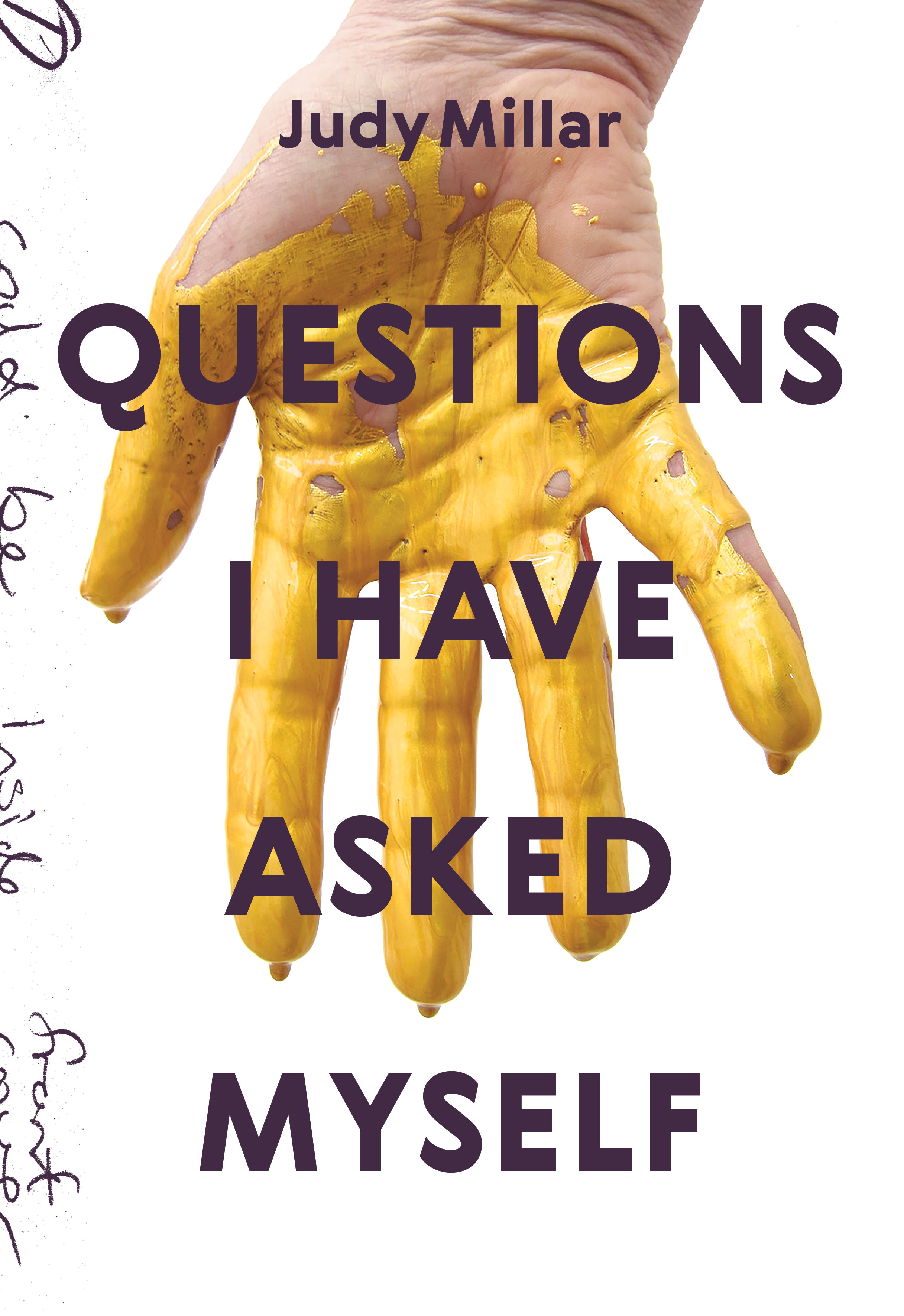 Judy Millar is one of New Zealand's foremost contemporary artists. In Questions I Have Asked Myself she shares more than 60 works from the past 40 years alongside notes and drawings taken from her workbooks. Judy offers an intimate insight into her life in painting in a book that shares with the reader 'the push and pull of my thinking'.

Soft cover with jacket, 178 pages,
60+ images. RRP $55.
---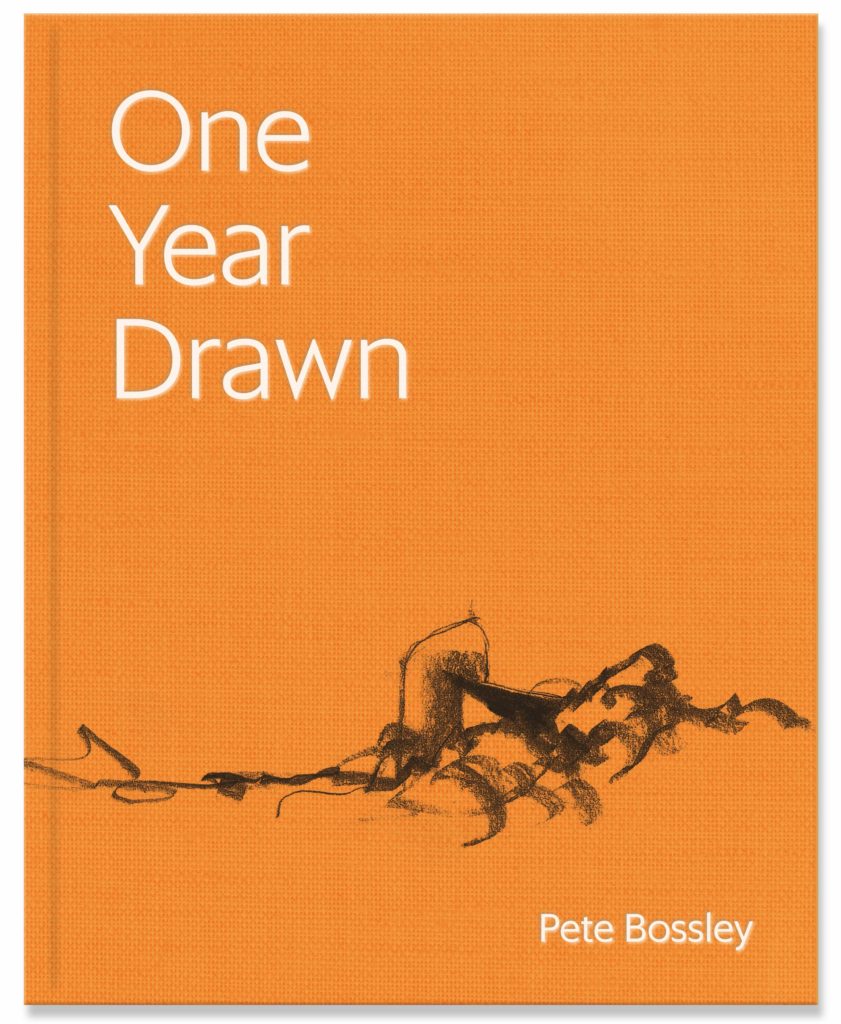 Architecture and drawing have been dual obsessions for Pete Bossley, one of New Zealand's foremost architects. This colourful and engaging book recalls the watershed year that helped to shape these shared loves. As a young architect, Bossley sets off on a 12-month voyage that takes him to Japan, Europe and the United States. With 10 ragtag sketchbooks as his companions he draws the buildings he experiences, the places he visits and the people he encounters along the way.

Hard cover, 248 pages,
260+ drawings. RRP $55.
'Bossley's account of his grand tour is visually engaging and deeply personal.' — HOME
'. . . a voyage through an architect's evolving mind and an engaging conversation with a whimsical, sharp-eyed Kiwi abroad.' — New Zealand Listener
---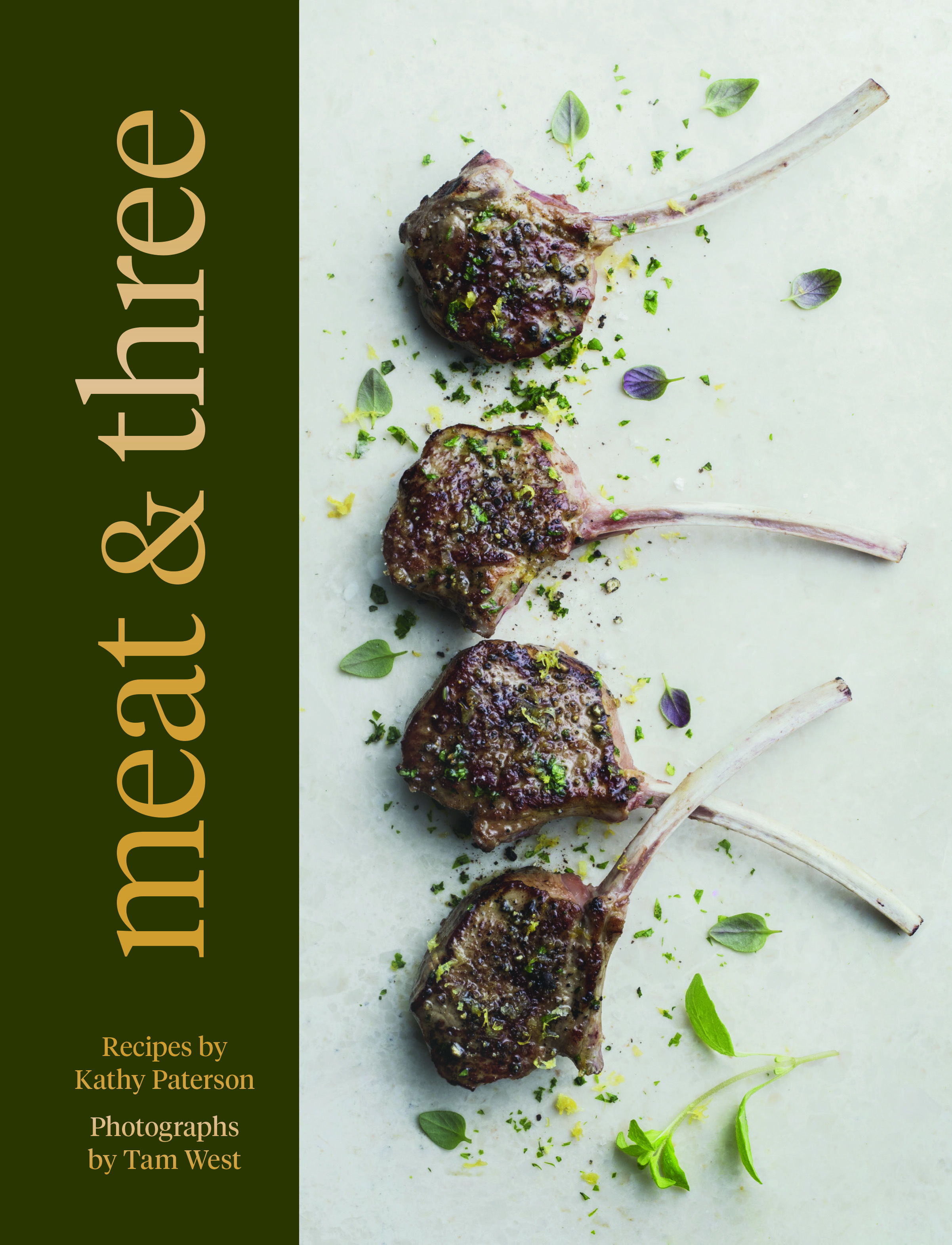 Meat & Three is a celebration of the food we eat and the land where we live, featuring over 75 seasonal recipes ranging from classics with a twist to fresh ideas for barbecues, vegetables and salads. There's also a collection of mouth-watering desserts to savour. Alongside Kathy Paterson's inspiring recipes and Tam West's stunning photography, helpful hints and tips offer advice on choosing the perfect cut of meat, whether you are grilling, roasting or cooking on a slow simmer. You'll master the art of meat and vegetable cookery with expert instructions on how to prepare everything from the perfect steak or succulent lamb roast to seasonal garden produce.

Hard cover, 240 pages, RRP $49.99.
'A future Kiwi classic.' — NZ House & Garden
---